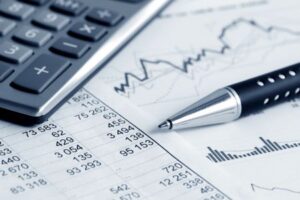 Most Denver small business owners did not go into business because of a love for finance and accounting. Rather there was a market need or opportunity, and leveraging the entrepreneurial spirit, sprung into action. As one opportunity led to another, the company kept growing, resulting not only in success but an escalating amount of owner responsibility. For some, this means customer acquisition, production optimization, and new product development, for others involved employee recruiting, human resources, and other functions. Unfortunately, the time needed to manage these leaves little time to focus on secondary concerns such as accounting and financial reporting.  
As an organization grows, the need for accurate financial statements and reasonable growth projections will become increasingly important.  Access to investors, loans, lines of credit, and even an office lease or an insurance policy will almost certainly require these.  Knowing when to hire new employees or what future cash flows will look like requires planning and an understanding of the rhythm of the organization.  This can be especially challenging if your business is seasonal or in fast growth mode.
Accounting Automation
Using Client Accounting and Advisory Services (CAAS) can help management get up to speed quickly and stay ready for challenges as they arise. Experienced outsourced accountants can provide the guidance needed to automate bookkeeping, enhance accuracy, and improve the timeliness of financial records.  They can also make recommendations on bill payment automation, payroll processing, expense tracking, timekeeping, and so much more.
Outsourcing can ensure that access to people with the right skill set for each task, from a bookkeeper to a CFO, without the requirement to pay a full-time salary for a single employee who is likely over or under-qualified for the task at hand.  It can also smooth over potential bumps in the road resulting from employee turnover and enhance internal controls – helping mitigate fraud risks.
Scale to Meet Business Needs
Assistance is available on an as-needed basis, offering greater support at times of increased need– like during an audit or a loan application – and then stepping back during quieter periods.  As the business grows, and accounting needs begin to require more time and support, the CAAS team can also draft a job description, interview candidates, and even train and provide ongoing guidance.  In other words, as the business grows the service can be scaled up to address any need, regardless of complexity.
When there is a need for higher-level financial expertise, assistance with strategic planning sessions is also available. They can help you to develop your annual budget and then assess performance against that plan throughout the year to come.  They can benchmark the company against peers and provide insights on common risks and opportunities impacting the industry.
Contact Us
There is no need to continue to struggle with an inefficient or ineffective accounting process. Stop settling for inaccurate financial reports which reduce your ability to make informed decisions. If you have questions about outsourced accounting or need assistance with another tax issue, Whipplewood CPAs can help. For additional information call 303-989-7600, or click here to contact us. We look forward to speaking with you soon.