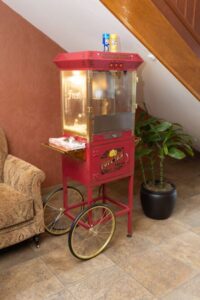 Not only does working at WhippleWood CPAs include competitive benefits and a flexible work schedule, but our culture also sets us apart.
Our culture is based on our leadership team who cares about everyone individually. Everyone at WhippleWood is important to the success of our firm! We value your needs as an employee, and we prioritize a positive work environment. While working at WhippleWood, you can expect rewards for your dedication through various social outings and career growth opportunities.
We are always looking for talented additions to our team! Visit our current openings and benefits pages to learn more about life at WhippleWood.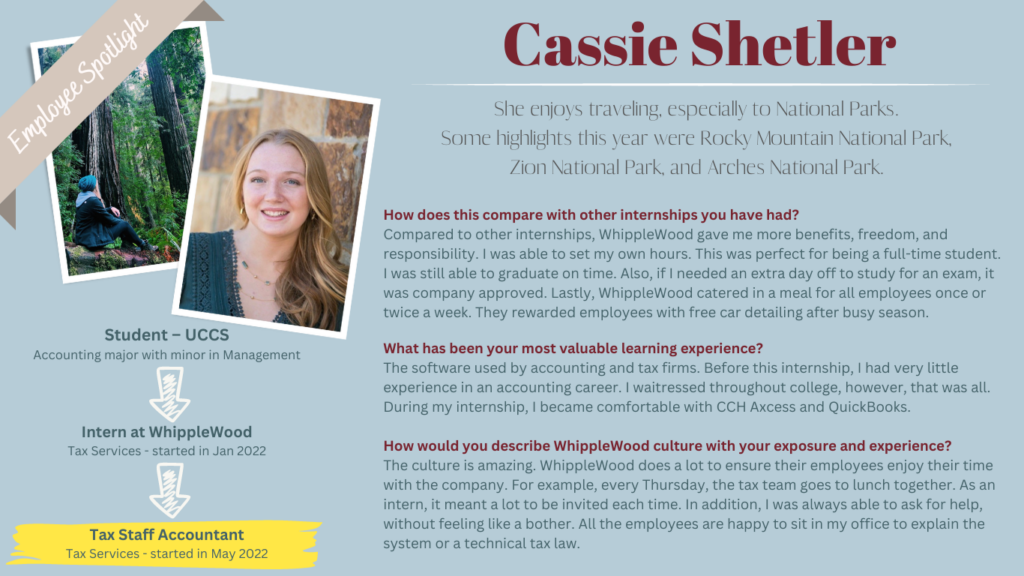 Pam Fisher
Accounting Manager
"No two days are ever the same at WhippleWood. Our work is always changing based on our clients needs and goals. We all support each other which helps us to best serve our clients, but it also creates a positive work environment. Management even rewards our hard work with fun events throughout the year!"
Qiang Guo
Tax Accountant
"The work culture at WhippleWood is friendly and collaborative. Whenever you face a problem, there are people on your team that want to help you solve the issue for your client, but also to see you succeed in your role."
Steve Grimes
Firm Administrator
I enjoy the firm's relaxed and empowering environment. It's not like other CPA firms. I have the freedom here to make decisions in a fun environment full of good people.
Amy Eden
Senior Firm Coordinator
Exciting and fun. No two days are ever the same and even though we're always busy, it's fun and exciting to tackle new projects and get to work with different people on new challenges.
Kacey Hertel, CPA
Senior Accountant
The people. We have a great group of individuals working here.
Adam C.
2021 Accounting Intern
They are consistently ranked one of the top accounting firms to work for. I clicked with a lot of the people that work with WW, lots of friendly people. I was provided opportunities to move around in different accounting fields (Tax, CAS, audit) that I felt was helpful in ultimately determining the direction I wanted to go after I earned my degree.