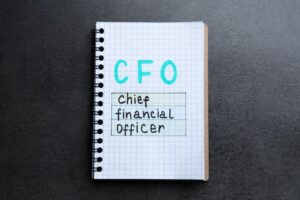 A growing company seeking to retain institutional knowledge may opt to promote the Controller into a Chief Financial Officer (CFO) role. Not only is this a great opportunity for the individual to grow professionally, but it provides benefits to the company as well. Despite this, the transition to CFO can be challenging because there is less reliance on technical acumen and operational knowledge and a greater focus on strategic thinking and organizational management. Of course, many Controllers have successfully made the transition, but the process often goes smoother with the assistance of an outside mentor or coach. To help clients, prospects, and others, WhippleWood CPAs has provided a summary of the key details below.
What is the Role of a Controller?
In most cases, the Controller is responsible for the production of accurate and timely financial reporting which includes the balance sheets, statement of cash flow, and income statement. Concurrently, time is spent focusing on budgeting and forecasting, establishing financial targets, and even managing certain cybersecurity initiatives. Attention is also given to establishing and monitoring internal controls, fraud prevention, ensuring tax compliance, managing financial systems, and guiding internal accounting professionals.
The Controller generally finds themselves balanced between the accounting team and the C-Suite.  The primary role is to ensure that the financial statements accurately reflect historical activity. In addition to this, they manage their team and seek ways to use technology to "do more with less".  New technologies are helpful in improving efficiency and accuracy because there are fewer accountants graduating from college each year while the needs for, and uses of, financial data continue to increase and evolve.
Controller roles have expanded to include functions historically outside of the traditional job description including financial analysis, tax management, treasury and more.  These professionals are challenged to have a deeper understanding of the nature of the business and which tech stack will offer the greatest benefits.
What is the role of a CFO?
The foundational skills necessary to be an effective CFO can certainly be built in the Controller role, but more time, training, experience, and refinement are necessary. To be successful, the individual needs to possess a combination of technical financial expertise, leadership qualities and strategic skills. Naturally, the desired skillset will vary depending on the company's size, industry, and priorities.
A CFO is typically responsible for the financial strategy and is often involved in high level decision making, establishing goals, and setting direction. This means involvement in strategic planning, forecasting, risk management and mergers and acquisitions (when needed).
There is also more involvement with external relationships. A CFO often interacts with investors, stakeholders, lenders, and others to communicate performance, address concerns, answer questions and maintain transparency. There is also a high level of decision-making authority in areas such as investments, budgeting, and financial restructuring. Most importantly, a CFO provides financial leadership not only to the Controller, but also to the entire accounting team. It is common for the CFO to set financial procedures, establish policies and initiate improvement measures. 
Making the Transition
The skills that lead to success as a Controller are very different from the skills required for a CFO.  When making the transition it is essential to develop a collaborative leadership style, take time to learn from others while relying less on technical knowledge, spend more time building consensus and teams, and develop proficiency with data analysis.   
Contact Us
Making the transition can be a challenging endeavor especially for middle market companies which may not have significant exposure to the CFO position. For this reason, consider engaging a certified coach who can work with you to best position the CFO candidate for success. If you have questions about the information outlined above or need assistance with virtual CFO services, WhippleWood CPAs can help. For additional information call 303-989-7600 or click here to contact us. We look forward to speaking with you soon.