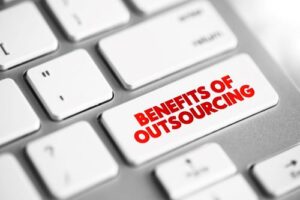 Business owners and managers rely on accurate and timely financial reports to evaluate performance, identify opportunities, and inform decision making. When there are consistent issues with the accuracy of information, timeliness of delivery, or other issues, it can create a challenging situation. When consistent issues with financial reporting arise, it not only creates a frustrating situation but makes it extremely difficult for management. These conditions are often created by unexpected staff turnover, an ineffective accounting system, or an overwhelmed department. Although some may elect to hire additional staff, others choose outsourced accounting services to remedy the issue. To help clients, prospects, and others, Whipplewood CPAs has provided a summary of the key benefits below.
Benefits of Outsourcing
Cost Savings – One of the most attractive features is the cost savings. When outsourcing, management does not have to incur the time and expense of supporting an internal professional. Costs associated with payroll, onboarding, and employee benefits, can quickly add up. When combined with the training, development, and day-to-day management, it's easy to see why outsourced accounting is so attractive.
Automation Efficiencies – The latest versions of many accounting software packages include automation features. Not only does it help to reduce time spent on manual tasks, but also minimizes human error. At the same time, it also gives accountants and management access to real time reporting to guide decision making in between reporting periods.
Limits Fraud Risk – For smaller accounting departments it can be difficult to segregate duties on a small team. This can create a challenging situation because best practices require duties to be shared to reduce the potential for fraud. Limiting the access of one individual to too many steps is essential. Outsourcing allows for a team approach to oversight and reduces the internal control risks.
Scalable – Most outsourced providers have a deep bench of seasoned professionals with experience across a wide number of industries. When a company's accounting needs grow, in volume or sophistication, there is no disruption. This provides management with peace of mind that as the company grows, the relationship can grow with it.
Trend Analysis –Providers work with multiple businesses and often have a broader understanding of market changes. This can include the slowdown of accounts receivable, portfolio performance, etc. This valuable experience means outsourced accountants can help to identify areas of opportunity and provide practical solutions.
Peace of Mind – Through outsourced accounting business owners will have access to timely and accurate reports that provide insight into the financial vitality of the business. Beyond this, access to a team of experienced accounting professionals, often with relevant industry experience, provides the peace of mind that many are seeking.
Contact Us
Outsourced accounting is an attractive option for many. Denver companies struggling with accounting and financial reporting may want to consider this option. If you have questions about the information outlined above or need assistance with an accounting concern, Whipplewood CPAs can help. For additional information call 303-989-7600 or click here to contact us. We look forward to speaking with you soon.