Ron Bass, CPA, CVA, MAcct, Principal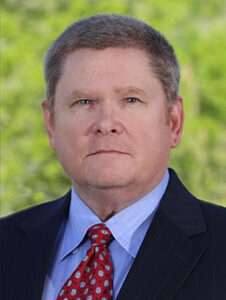 Ron has 21 years of experience as a Florida CPA, with the last 13 in public accounting and the first eight in the health care and brokerage industries. Before joining WhippleWood CPAs, Ron was an Audit Manager for one of the largest regional CPA firms in Florida.
Several of Ron's audit clients were consolidated entities with international subsidiaries operating in the Americas, Europe, Asia and Australia, giving Ron extensive experience reconciling foreign currencies and reporting methods with U.S. generally accepted accounting principles, in addition to highly developed knowledge in International Financial Reporting Standards (IFRS). He also has audit experience in managing state and local regulatory agency compliance audits and the audits of numerous employee benefit plans.
CPA License: Colorado #32216; Florida #AC0024348
Consulting
Ron's consulting experience includes assisting the management of publicly traded companies in compliance with all aspects of the Sarbanes-Oxley Act of 2002; performing independent testing of contractual compliance on major construction projects for governmental entities; and evaluating the design, implementation and operational effectiveness of internal processes and controls for both governmental units and not-for-profit entities in conjunction with OMB A-133 audits.
Education
Ron graduated with a bachelor of science degree in finance from the University of Georgia in Athens, and received his master's in professional accountancy from Georgia State University in Atlanta.
Teaching
Ron regularly provides instruction at continuing professional education seminars, and has been invited to speak to accounting student groups at the University of Central Florida in Orlando and Rollins College in Winter Park, Florida.