Richard J. Whipple, Jr., CPA, Mtax, CEO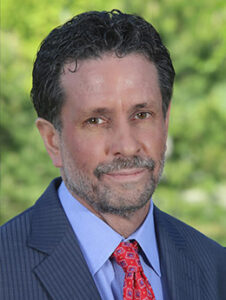 In his role as CEO, Rick manages the strategy of WhippleWood CPAs. He is responsible for positioning the firm to deliver high-quality tax, business assurance and consulting services for high-net-worth individuals and business owners located throughout the United States and abroad. Rick is responsible for the day-to-day management of the firm, and he consults in general business areas, strategic tax planning and issues facing emerging businesses. In addition to his leadership role, Rick continues to advise small business owners and has been named a Five Star Wealth Manager for eight years in a row—an exclusive award given to only the top 7 percent of wealth managers.
CPA License: Colorado #5486
Community Involvement
Rick is passionate about advocating for small businesses, and champions their cause with lawmakers across the state and nation. He is deeply involved in local business groups, serving in leadership roles for the Denver Better Business Bureau, South Metro Denver Chamber of Commerce, South Metro Denver Economic Development Group, Ken Caryl Office Park Association and Colorado Lending Source. His dedicated volunteer work and commitment to forging relationships between lawmakers and business leaders led to Rick being named a finalist for numerous awards, most recently the Lewis Shattuck Small Business Advocate of the Year Award in 2018.
Memberships
Rick is a member of the Colorado Society of Certified Public Accountants (License #5486), the American Institute of Certified Public Accountants (and is a special member of the Tax Section), the Sierra Club, the American Alpine Institute, the Access Fund and St. Francis Laboratory.
Education
Rick graduated from the University of Colorado with a degree in accounting. He subsequently completed his master's degree in tax law at the University of Denver. He specializes in various areas of tax law and is an expert in complex tax planning. Rick has served as a seminar leader on presentations addressing passive activity rules and planning opportunities using employee stock ownership plans (ESOPs), the interaction of tax liabilities with cash flow and leadership issues in business.
Life
Rick currently resides in Morrison, CO. He enjoys spending time with his wife and two children, rock climbing, surfing and exploring the world's high mountains.