WhippleWood CPAs Partners with Ambassadors of Compassion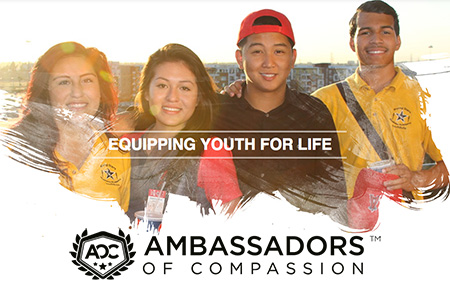 WhippleWood CPAs is excited to announce a partnership with Ambassadors of Compassion (AOC), a transformational youth program in leadership and life skills. As a division of Lift Up America, the AOC program revolves around giving youth the opportunity to personally examine and "experience" life-ready principles in a small group discussion setting with other youth, led by a trained coach.
The program is designed for middle and high school youth to discover who they are, help them develop the skills and resiliency to take responsibility for their own lives, and challenge them to begin taking the actual steps necessary to start working toward achieving their goals and dreams.
We will be working side-by-side with our clients, local business people, and concerned parents to bring the AOC coaching journey to these youths.
In the next month, we will be announcing a gathering of concerned individuals who are interested in learning more about the programs of AOC and will hopefully choose to become involved in one of a number of capacities—from mentoring to financial assistance. Please be on the lookout for our announcement. We will be scheduling an open house here at our offices. Thank you.