WhippleWood CPAs Client Mike Maloney of KOTA Longboards Is Recipient of a 2014 Mission Main Street Grant from Chase Bank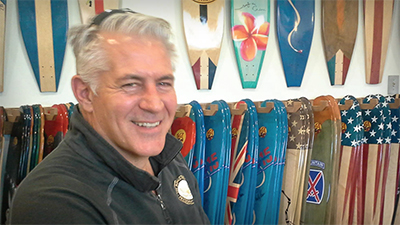 We are thrilled to share that WhippleWood CPAs client Mike Maloney, CEO of KOTA Longboards—and the subject of our April issue of Faces of WhippleWood—is a 2014 recipient of a Mission Main Street Grant®.
Watch the YouTube video featuring Mike and KOTA Longboards.
Sponsored by Chase Bank and LinkedIn, the Mission Main Street Grant program aims to help worthy small businesses take the next big step toward realizing their dreams and goals. All grant recipients receive educational and marketing tools to help their business thrive, as well as a $100,000 award and trip to the LinkedIn headquarters to attend a small business bootcamp.
Learn more about KOTA Longboards and the Mission Main Street Grant program in this LinkedIn article.
Way to go, Mike!