Outsourced CFO – Birmingham (AL)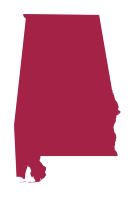 Many organizations in Birmingham and across Alabama have accounting departments that are focused on managing routine tasks. This may include bookkeeping, AR/AP management, payroll inventory data review, and more. While important these traditional accounting functions do not provide the strategic leadership and insights that help support and guide the accounting team. Whether its assistance expanding into new markets, raising capital, or undergoing rapid growth, it may be time to hire, or in some cases replace, a Chief Financial Officer (CFO) that can provide the insights, strategic direction, and experience needed.
A key concern is the difficulty in finding a qualified CFO. Not only can it be a difficult and long process, but often salary requirements exceed what many can afford. Beyond this, the onboarding process can be lengthy delaying impact. For this reason, organizations often turn to outsourcing to meet needs. A Virtual CFO can "plug-in" to your organization and quickly start offering essential insights and direction. These seasoned professionals have an immediate impact.
Virtual CFO Experience – Alabama
WhippleWood CPAs offers Virtual CFO services to companies in Birmingham and across Alabama. Our team has significant experience helping companies implement systems, manage growth, and resolve capital needs. Since we work with dozens of companies, our virtual CFOs have significant experience assisting those in a variety of industries and situations. This allows us to deliver best practices based on real-world experience.
Virtual CFO Services – Birmingham (AL)
Below is a summary list of the virtual CFO services provided to companies and organizations, including:
Accounting Software Selection/Implementation
Accounting Staff Mentoring/Training
Budgeting & Forecasting
Bank Finance Meeting Preparation
Capital Asset Acquisition Evaluations
Cash Flow Forecasting/Optimization
Contract Review
Financial Improvement Plans
Key Metric Benchmarking/Trend Analysis
Lease v Buy Decisions
Treasury Management
Contact our Birmingham Outsourced CFOs
WhippleWood CPAs offer Virtual CFO services to companies in Birmingham and across Alabama remotely from our Denver offices. For additional information on and how we can assist you, complete the form below and a team member will follow up promptly.
About Birmingham (AL)
Once known as "The Pittsburgh of the South," Birmingham's economy was historically dominated by heavy industry. But as the modern era ushered in changes, the city has pivoted, welcoming a variety of sectors. Healthcare and biomedical research have grown to become one of the leading employers, with the University of Alabama at Birmingham (UAB) standing at the forefront as both an academic and a medical powerhouse.
Financial services and banking have also become prominent, with Birmingham serving as a regional hub for finance. This sector's growth has brought a new skyline of corporate towers and a professional class that's diversified the city's character and opportunities.
Moreover, the city has seen a resurgence in manufacturing, albeit in a more technologically advanced guise. The automotive industry, in particular, has taken a strong foothold in the region, attracting suppliers and manufacturers, and offering a nod to the city's industrial roots while moving toward the future.