2023 - Recruiting Contest Giveaway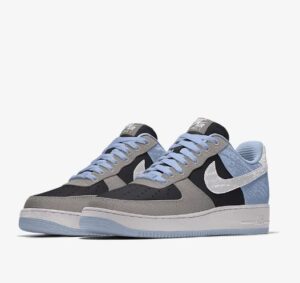 We are so excited to meet accounting students at colleges and universities across the Denver Metro area. As a token of thanks for the opportunity to learn about your personal and professional growth goals, WhippleWood CPAs is conducitng a recruiting contest giveaway. Our team has designed a custom Nike shoe to giveaway to one lucky winner. 
To enter complete the form below. Accounting and finance students those who have stopped by one of our recruiting booths and signed in are elgibile. Only one entry per student is allowed. A winner will be selected in late October/early November and will be notified by email. 
Steve Grimes
Firm Administrator
I enjoy the firm's relaxed and empowering environment. It's not like other CPA firms. I have the freedom here to make decisions in a fun environment full of good people.
Amy Eden
Senior Firm Coordinator
Exciting and fun. No two days are ever the same and even though we're always busy, it's fun and exciting to tackle new projects and get to work with different people on new challenges.
Kacey Hertel, CPA
Senior Accountant
The people. We have a great group of individuals working here.
Adam C.
2021 Accounting Intern
They are consistently ranked one of the top accounting firms to work for. I clicked with a lot of the people that work with WW, lots of friendly people. I was provided opportunities to move around in different accounting fields (Tax, CAS, audit) that I felt was helpful in ultimately determining the direction I wanted to go after I earned my degree.