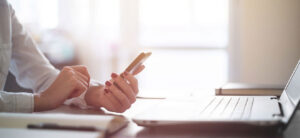 The National Taxpayer Advocate, Erin M. Collins, expressed concerns about the Internal Revenue Service 1040 toll-free hotline, citing data that only 2% of more than 70 million taxpayer calls to the hotline had been answered as of April 10, 2021. That equals about one in 50 calls making it through. 
Collins added that enquiries to the IRS 1040 hotline are up 300% from a year ago. Delays of 20 minutes or more on hold have been reported. For taxpayers as well as CPA firms, reaching an IRS agent this tax season has been more difficult than normal.
According to the IRS website, delays are attributed to staffing issues during COVID-19: 
"We're open and processing mail, tax returns, payments, refunds and correspondence. However, COVID-19 continues to cause delays in some of our services. Our service delays include:
Live phone support
Processing tax returns filed on paper
Answering mail from taxpayers
Reviewing tax returns, even for returns filed electronically"
Guidance on Tax Preparation Services Delays
Your return should be filed based on the most accurate and up-to-date tax law guidance. If tax guidance from the IRS is not timely or forthcoming, you could experience filing delays and may need to file for an extension.  
If you have any questions about the status of your individual tax return or tax preparation services, please contact us at WhippleWood. We will answer your call. 
Sources: Internal Revenue Service, Washington Post
---