Wendy Ciancio, CPA, Director, Accounting and Advisory Services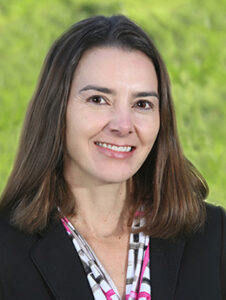 Wendy Ciancio is a licensed CPA with more than 21 years of CFO, accounting and M&A experience. She holds a bachelor's degree from the University of Wisconsin–Madison. She has supported a broad range of industries, and has worked in companies ranging from startup ventures to well-established businesses (publicly and privately held), including Western Union, Verio (an NTT Communications Company), and "Big 4" accounting firm Ernst & Young, LLP.
CPA License: Colorado #28048

Professional Background
Wendy has completed financial due diligence both as the acquiring management team and as the acquired, and has led the financial integration process for acquired entities. She has experience negotiating contract terms, securing banking relationships, creating business plans and acquiring capital.
This diverse background, coupled with a collaborative leadership style, allows Wendy to determine client needs and implement immediate solutions that resolve client concerns. She has an extensive background in strategic planning, pro forma financial statement preparation, profitability analysis, annual planning (including cash planning) and preparation of meaningful management/Board of Director reporting.
Wendy's Team
Wendy manages WhippleWood CPAs' Accounting and Advisory Services. Her team provides a wide range of monthly accounting and consulting services, including compilation, write-up, cash management and bill pay services, as well as projections, budgeting and financial statement analysis.
Community Involvement
Wendy is an active member of her community, serving on the Board of Directors and Finance Committee for the South Metro Denver Chamber of Commerce and volunteering at the STEM Academy.