Colorado Oil & Gas Industry Accounting Firm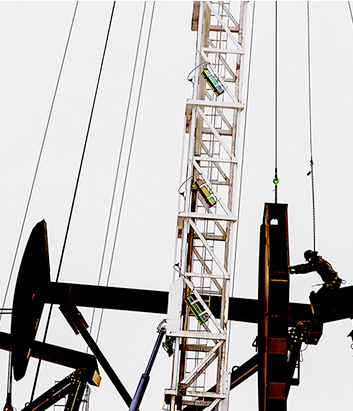 The experts at WhippleWood CPAs have developed individualized accounting services to address the compliance needs and standard tax practices of the oil and gas industry. We are a full-spectrum accounting firm in Denver providing services to exploration, drilling, production, development, pipeline and service companies, including independent operators, service companies, equipment companies and joint ventures.
Companies we work with come from many sectors of the oil and gas industry, some of which include:
Upstream
Exploration, drilling and operation of wells, reclamation and erosion control
Midstream
Pipeline construction and operation, transportation of crude oil and natural gas, trucking and rail
Organizations
Our relationship with this dynamic marketplace goes well beyond bookkeeping. We support the industry because of the integral role that petroleum—and its many derivative products—plays in our lives. Additionally, oil and gas production provides jobs for our families and neighbors, revenue for our roads and schools, and direct and indirect investments that grow the Colorado and national economies. For these reasons, the members of our firm actively participate and take leadership positions in industry organizations.
Vital for Colorado
Vital for Colorado promotes sensible energy development, highlights energy-resource extraction as a critical part of the state economy, and supports a rational, well-regulated environment that allows energy production in Colorado to thrive responsibly. Rick Whipple, CEO, regularly attends events to support this organization and advocate for its principles.
Our Services
Auditing, accounting, and bookkeeping
Tax planning, preparation and consulting
Multi-currency accounting and reporting
Depletion, depreciation and amortization
Additional Resources
To learn more about the oil and gas industry, please visit: