WhippleWood CPAs Gives Back to the Denver Community
Giving Back to the Community
Our firm supports and encourages volunteerism and community engagement—WhippleWood CPAs' tax professionals regularly spend time volunteering and giving back to their communities, often becoming integral to the success of these organizations in the process. We are lucky to have many like-minded clients who share our passion for and belief in helping others throughout the Denver community. We showcase a selection of these good works below.
We would love to share the story of how you give back! Please email Laurel Wosilius or Danae Olivas to be featured on this page.
Amy Welnak
Organization
A Walk to Remember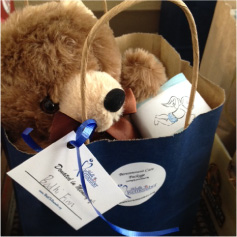 Supporting the Front Range and High Country communities of Colorado, A Walk to Remember is a non-profit, 501(c)-3, all-volunteer organization ensuring that bereaved families do not walk this journey alone, by focusing on bereavement care resources and support for those touched by all types of pregnancy and infant loss.
Position
Current Volunteer, former Coordinator of Bereavement Resources
Amy's Story
My husband and I lost our first-born son, Bodhi, in November of 2010; he is my inspiration in spreading the word about infant loss. Every bereavement care package assembled lets another family know that they're not alone. Included in them are items such as a teddy bear, a blanket, a hat, a book about grief, an album, a disposable camera, a Mommy & Me bracelet set, a keychain for dads, and other items. We received one of them when we were in the hospital with Bodhi; it gave us some guidance at a time that our world was turned upside down. This organization will always hold a special place in my heart as I continue to keep his memory alive!